Hydraulic Vibro Compactor Hydraulic Plate Compactor
Product Detail
Product Tags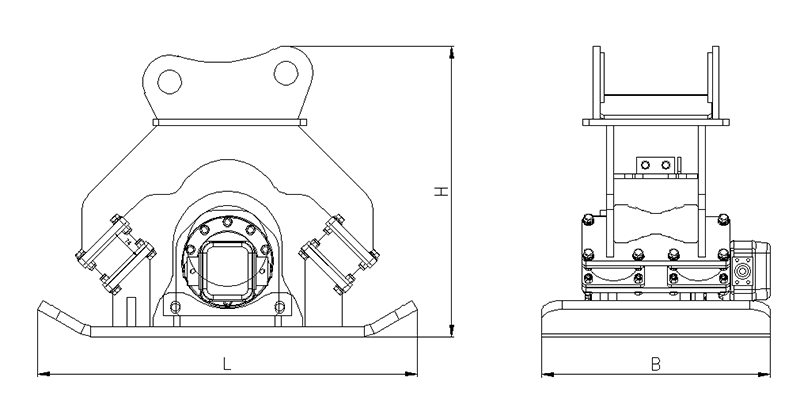 All compactors are equipped with the following:
• Hosing / hydraulic connections at ear
• Standard width and length foot pads (custom dimensions also available)
• Custom and OEM Bolt-On ear assemblies and quick coupler lugs
High vibration force
• Overload protection (increased safety)
• Improved force distribution (higher performance and reduced plate wear)
• Low noise levels
• Permanent lubrication (no interruptions to work)
• Simple positioning on difficult terrain (such as embankments)
• Simple set-up (no need for planking and strutting)
Compactor attachments are designed for effectively compacting soil in trenching, ground leveling, embankment construction, driving in and pulling out posts, sheet piling and other formworks.
The compact design of the plate enables compacting even in hard to reach areas like down in the trenches and on slopes. Shock mounts distribute vibration evenly while keeping the attachment level, increasing stability and improving compaction efficiency.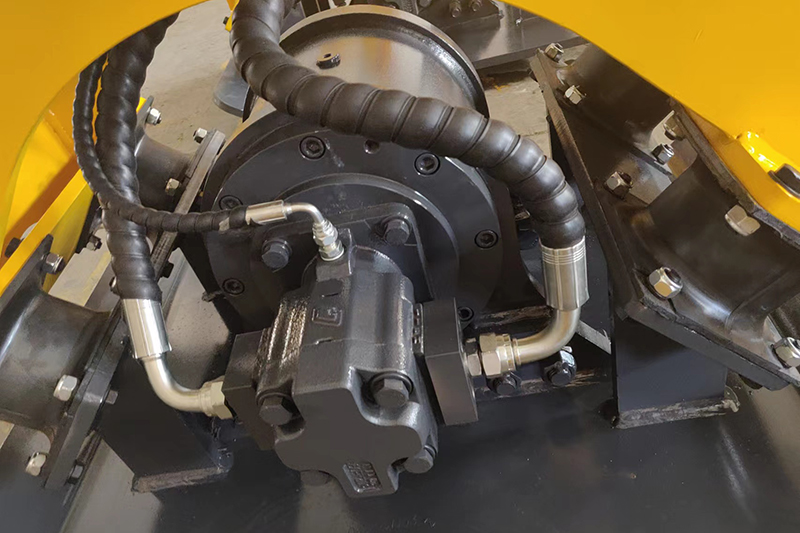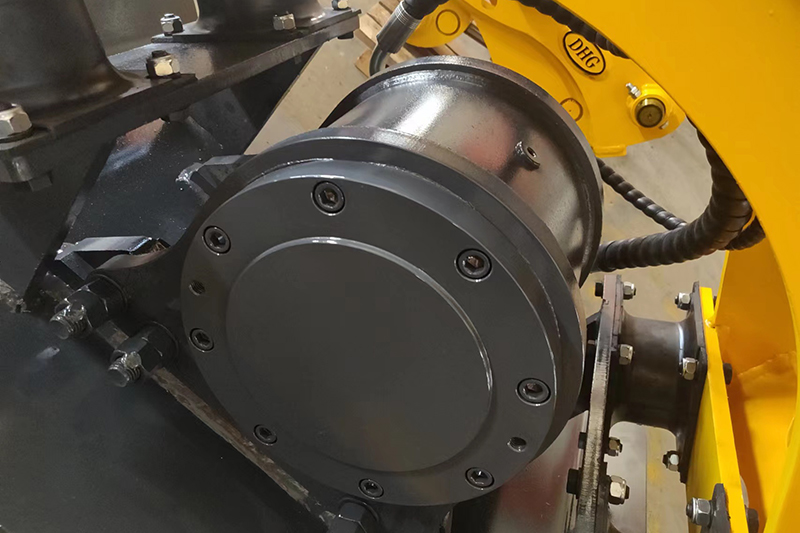 Our plate compactor is used to compress some types of soil and gravel for construction projects that require a stable subsurface.it can work productively virtually anywhere your excavator or backhoe boom can reach: in trenches, over and around pipe, or to the top of piling and sheet piles.
It can work next to foundations, around obstructions, and even on steep slopes or rough terrain where conventional rollers and other machines either can't work or would be hazardous to try. In fact, Our plate compactors/drivers can keep workers a full boom's length from the compaction or driving action, ensuring workers are away from the danger of cave-ins or equipment contact.
As it attaches effortlessly to an excavator, it removes the need for operators to stand directly in the workspace, making it highly effective in hard to reach or even high-risk areas such as over bodies of water or in narrow foundations.
Why are hydraulic plates compactors as excavator attachments?
Machine-driven soil compactors work quickly and economically and are easy to operate. Hydraulic compactors can be fitted to standard adapter plates and quick-coupling systems. A compactor attachment creates little noise and offers increased safety, particularly when used in trenches, as there is no longer any need for someone to stand directly in the workspace Optional continuous rotation device makes positioning easy. Productivity can be enhanced, even in terrain which is hard to be accessed.
Finally, this hydraulic compactor is constructed from hard-wearing precision parts, contributing to excellent reliability and the ability to withstand demanding site conditions.
Suitable Excavator: 1 – 60 Ton
After-sales Service: Video technical support, Online support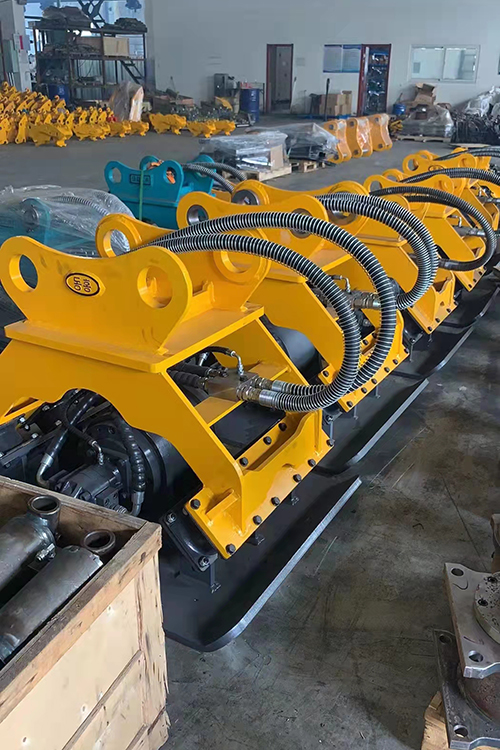 | | | | | | |
| --- | --- | --- | --- | --- | --- |
| Model | Unit | DHG-02/04 | DHG-06 | DHG-08 | DHG-10 |
| Suitable Weight | ton | 4-8 | 12-18 | 19-24 | 15-32 |
| Pin Diameter | mm | 45/50 | 60/65 | 70/80 | 90 |
| Impact Force | ton | 4 | 6.5 | 15 | 15 |
| Max Number for Vibration | rmp | 2000 | 2000 | 2000 | 2000 |
| Weight | kg | 300 | 600 | 850 | 850 |
| Working pressure | kg/cm² | 110-140 | 150-170 | 160-180 | 160-180 |
| Impact size(LxWxT) | mm | 900*550*25 | 1160*700*28 | 1350*900*30 | 1350*900*30 |
| Oil flow | l/min | 45-75 | 85-105 | 120-170 | 120-170 |
| Total height | mm | 730 | 900 | 1000 | 1050 |
| Total Width | mm | 550 | 700 | 900 | 900 |
---
---